WENSLEY CLARKSON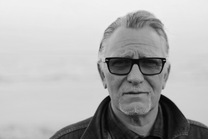 Wensley Clarkson books have been published across the world and sold more than two million copies. He's also written movie screenplays, TV drama and worked on numerous television documentaries in the UK, US and Spain.
Wensley first covered crime as a national newspaper reporter thirty-five years ago. His numerous true-crime books include biographies of notorious criminals in the UK, Spain and US.
His indepth knowledge is based on his ability to speak directly to many of these characters. He's built these underworld contacts up over many years.
Wensley currently has a number of TV drama and documentary projects in development, as well as three new books out over the next 12 months. The first in 2020 is SECRET NARCO in July followed by THE REAL TOP BOYS at the end of August.

---
Vanessa: A Portrait of Evil
Kenny Noye: Public Enemy No 1
---